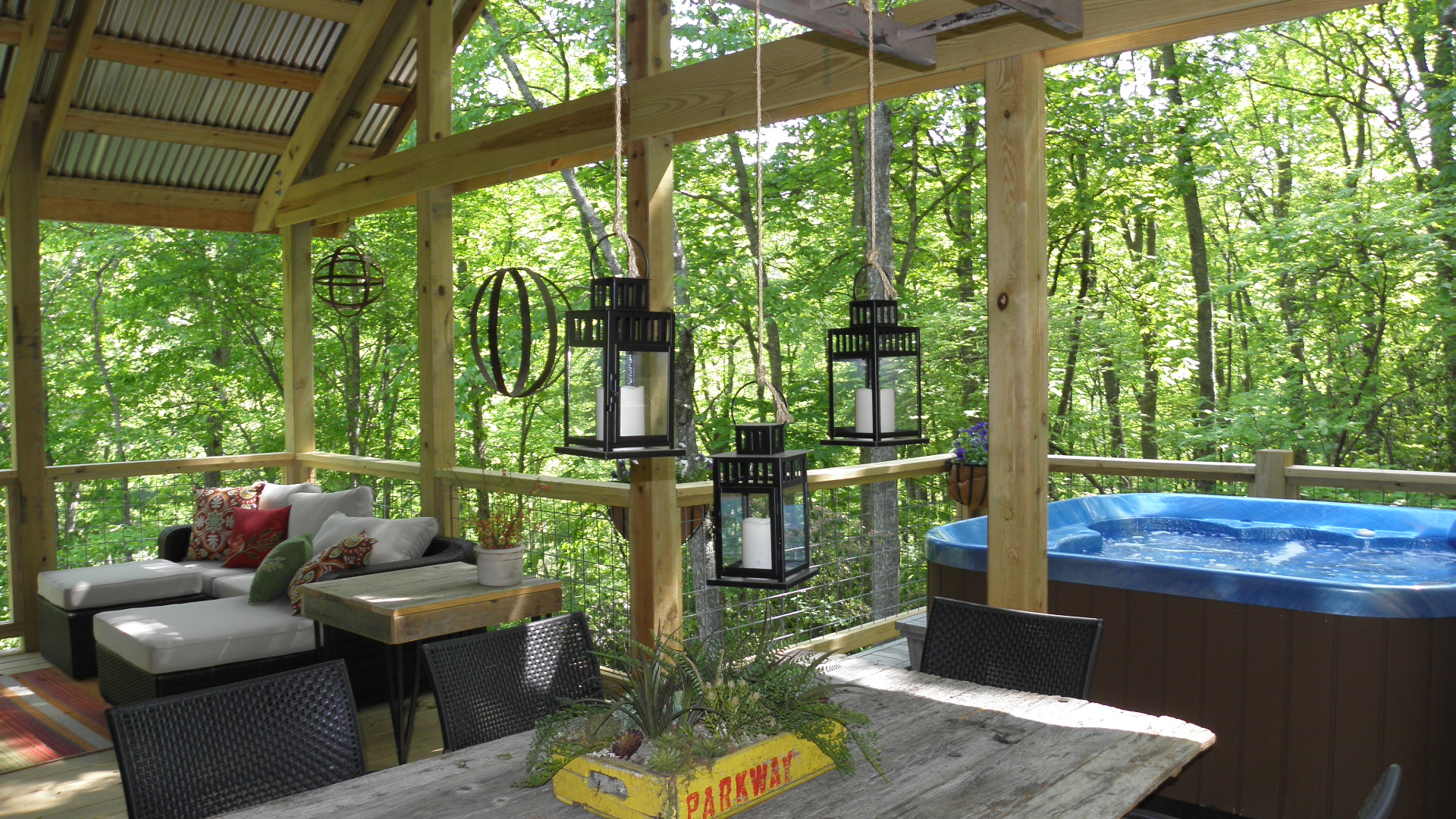 There are endless psychological benefits to enjoying the great outdoors. Spending time outdoors is a luxury that anyone can enjoy. Outdoor spaces can easily inspire relaxation and well-being. 15 minutes spent outside, can feel like a mini vacation. Prospective homeowners usually look forward to having their own outdoor space, a backyard or a patio, as a private escape to enjoy fresh-air separate from the public. A piece of the outdoors that they can call their own to customize and create according to their ideal lifestyle.
Owing outdoor space is an excellent opportunity to create simple life enjoyment, as well as, financial value. Proper investment into personal outdoor spaces, through the incorporating of aesthetically pleasing elements such as greenery, wood, stones, and features that improve the functionality of the space and can greatly increase the overall value of a home. There are always new trends influencing backyard design. In addition to general landscaping and curb appeal, homeowners have been known to install elements to their outdoor space such as pools and fire-pits. It's important to understand which home improvement projects will increase home value, depending upon neighborhood and general real estate statistics in certain neighborhoods. An outdoor will almost always deck add value, comfort, and aesthetic appeal. In fact, many realtors have suggested sellers add a new wood deck before attempting to sell, and some said the project sealed a deal for them, resulting in a closed transaction.
An outdoor deck can be built into nearly any sized yard, in the front of the house, or more commonly, in the backyard. We've all marveled at beautifully-built, beautifully styled deck. We've also witnessed decks that have been poorly built and poorly maintained. Fortunately, there are companies that are licensed to specifically build private decks for homeowners. Building a deck may seem like a good DIY project, but if you consider safety and long-term value, hiring a licensed professional is the wisest way to do it. According to nortexfence.com/deck-builder/, "A well-crafted deck speaks volumes about how you take care of your property and how much you value solid construction. A poorly constructed deck not only looks less appealing but it can be dangerous, especially when it begins to wear due to traffic and weather. Make sure you choose a trustworthy, experienced deck builder, or you may wind up paying the price later on."
Adding an outdoor deck to your property is fun creative project. There are endless options depending on the size of your outdoor space and the style of your home. To reduce outdoor maintenance, a deck can be designed to cover your entire yard or to conceal unsightly areas. Decks are great compliments to pools, both above ground and underground. An outdoor deck can be designed to include an eating area, seating area, water feature, fire feature or anything that can be imagined. There are endless wood options, in terms of color and also natural woods and manufactured or composite woods. Continue to find inspiration for your precious slice of the great outdoors, the options are endless!